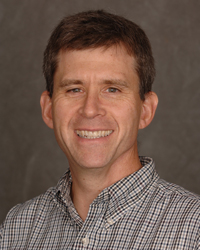 Professor
Edmund A. Walsh School of Foreign Service
Georgetown University
Biography
James A. Millward is Professor of Intersocietal History at the Walsh School of Foreign Service and Department of History, Georgetown University. He teaches a variety of classes on Chinese, Central Asian and world history at undergraduate and graduate levels. His research interests focus on China and Central Eurasia including Mongolia, Tibet and especially Xinjiang, as well as the silk road more generally. He has written extensively on the Qing empire, Xinjiang, the silk road, and is currently studying cross-cultural exchange in a history of lute-type instruments across the Eurasian silk road and the world. He has served on the China and Inner Asia Council of the Association for Asian Studies (AAS), as well as on the Executive Board of the Central Eurasian Studies Society (CESS). He was president of CESS in 2010. His articles and op-eds on contemporary China appear in The New York Times, The Washington Post, The Guardian, The Global Times, The Los Angeles Review of Books, The New York Review of Books, and other media. When not busy with teaching and research projects, Millward enjoys performing in the Washington DC area band "By & By" and spending time with his wife and two daughters in Washington, D.C.
Education
Stanford University – Ph.D.
University of London – M.A.
Harvard University – B.A.
Publications
James Millward. Eurasian Crossroads: A History of Xinjiang. New, revised edition. London: Hurst Publishers, 2021.
James A. Millward. The Silk Road: A Very Short Introduction. Oxford: Oxford University Press, 2013.
James A. Millward and Shinmen Yasushi. Studies on Xinjiang Historical Sources in 17-20th Centuries. Tokyo: Toyo Bunko, 2010.
James A. Millward. Eurasian Crossroads: A History of Xinjiang. New York: Columbia University Press and London: Hurst Publishers, 2007.
Mark Elliott, Ruth Dunnel, Philippe Foret, and James A. Millward. New Qing Imperial History: The Making of Inner Asian Empire at Qing Chengde. London and New York: Routledge, 2004.
James A. Millward. Violent Separatism in Xinjiang: A Critical Assessment. Washington, DC: East West Center, 2004.
James A. Millward. Beyond the Pass: Economy, Ethnicity and Empire in Qing Xinjiang, 1759-1864. Stanford: Stanford University Press, 1998.
James A. Millward. "What it's like to live in a surveillance state." Opinion. The New York Times. 18 February 2018.
James A. Millward. "China's fruitless repression of the Uighurs." Op-ed. The New York Times. 29 September 2014.